Genre is all about sports this round and we got these boards and poses from [ evoLove ].  
It's been a great round so far and nothing is over 99L, the decoration is always unique each round and they've really done an epic job for this one!

I'm also wearing a bikini and these great barefeet shoes from Whimsical which has just opened and a necklace from one of my favorite brands that came from The Secret Affair!  So many great events, so little time!
Poses / Boards:  [ evoLove ] @ [[GENRE]]
What I am wearing: 
Main –
Krios is wearing some sexy hair by Drot!  Check out the movement on it in the sea breeze!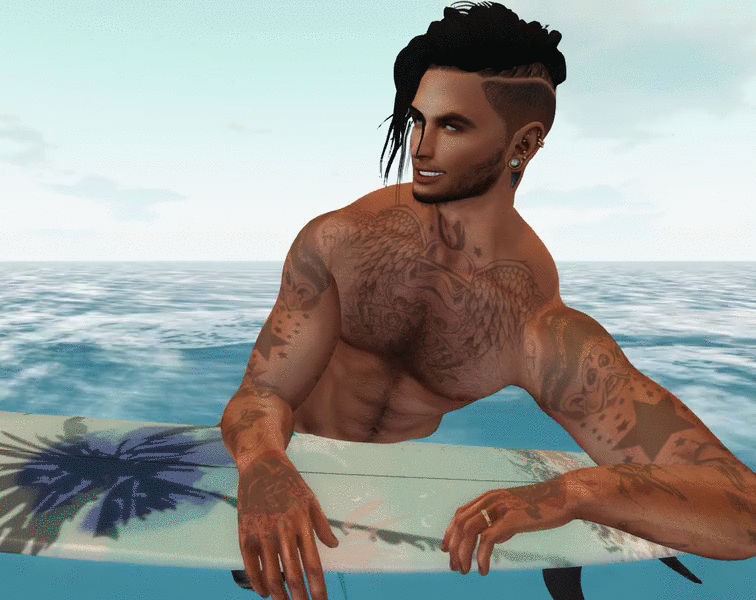 What Krios is wearing:
———————————————————————–
This post was taken on location at our beauuttiifull home!  Thanks to my husband for being wonderfully patient and photogenic so we could do a joint post!  You can check his blog out here.
As always you can check the full image from this post out at my Flickr here or more pictures of great locations around SL at my snapshot flickr here.
Theme tune for this post: